Own a SimplySterile Franchise
SimplySterile Solutions is a professional disinfecting and sanitizing service company for commercial properties and residential homes.
We are now offering franchise opportunities in select territories.
Low Start-Up Costs
Low start-up costs allow you to open your franchise with less initial investment, less risk, and to start making a profit faster.
Work For Yourself
Work for yourself, but not by yourself. You get to control your own destiny with the support of a team and a proven system. It's the best of both worlds.
Growing Industry
As standards for cleanliness are being raised around the country, the importance of proper disinfecting and sanitizing is growing in every industry.
Proven Model
Your SimplySterile franchise will benefit from our proven model and systems.
Training & Support
Comprehensive training is followed with continued support and coaching by our franchise support team.
Protected Territories
Your SimplySterile franchise will operate within a protected territory so you don't have to worry about competition from within the family.
Initial Investment
The estimated total initial investment ranges from $55,750 to $104,000, which includes the one-time initial franchise fee of $25,000.
Time Requirement
A SimplySterile franchisee must devote full-time efforts to the development of the franchise, either through their own involvement or through the efforts of a hired operator.
No Office Space Required Initially
A SimplySterile franchisee can work from home when they open their franchise initially, and move into office space as your business grows.
BE
YOUR
OWN BOSS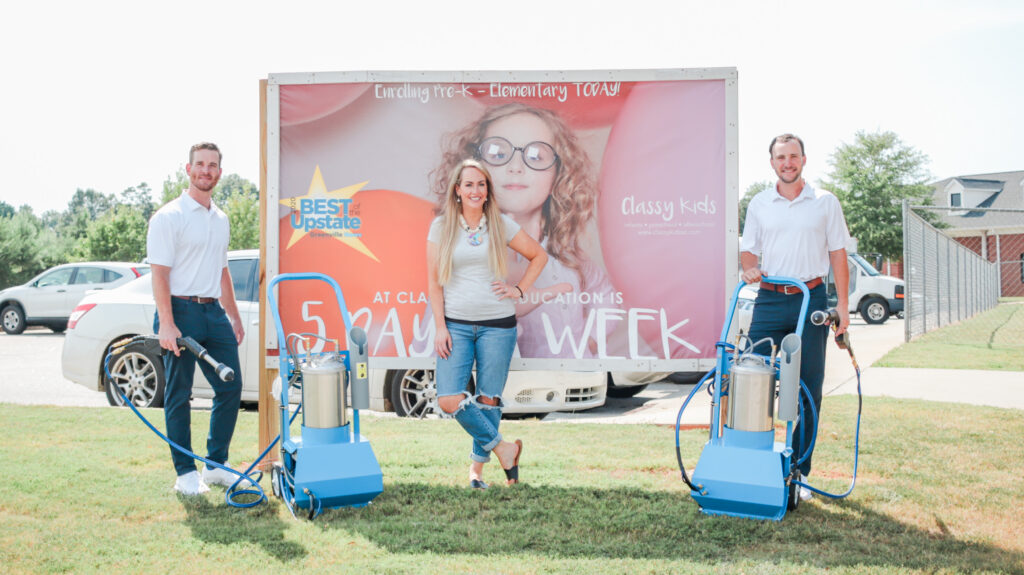 This website and the franchise sales information on this site do not constitute an offer to sell a franchise. The offer of a franchise can be made only through the delivery of an FDD. Certain states require that we register the FDD in those states. The communications on this website are not directed by us to the residents of any of those states. Moreover, we will not offer or sell franchises in those states until we have registered the franchise (or obtained an applicable exemption from registration) and delivered the FDD to the prospective franchisee in compliance with applicable law.