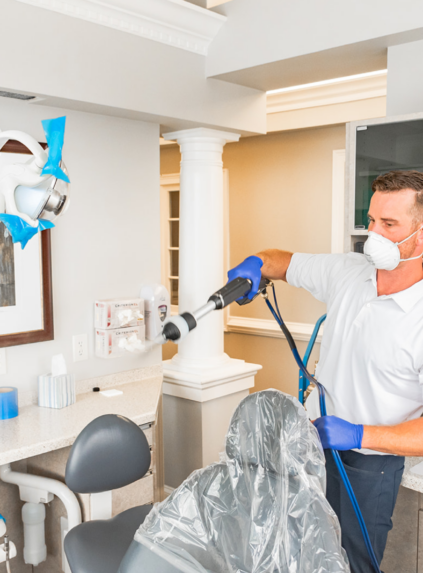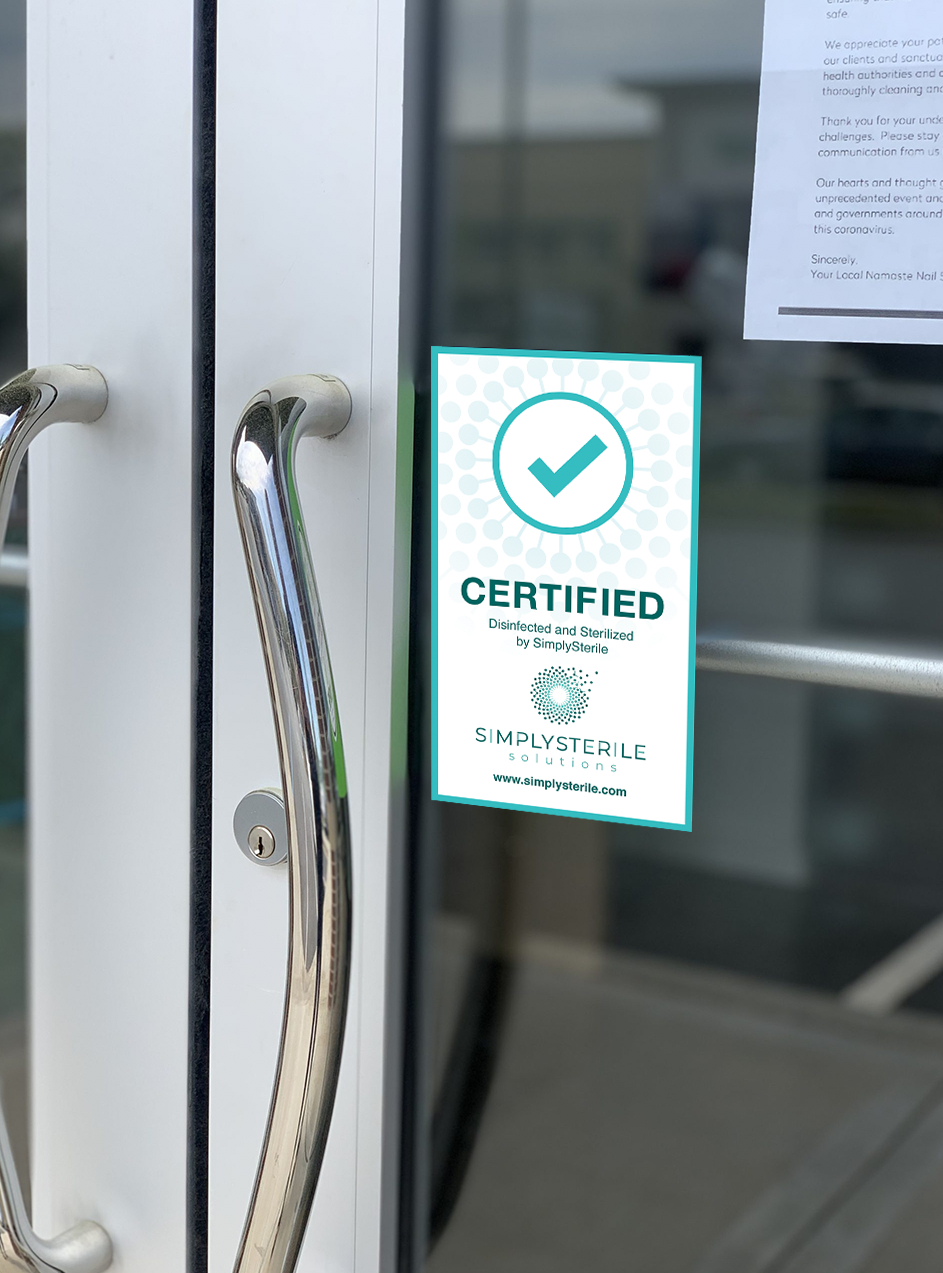 Become SimplySterile™ CERTIFIED today! Commercial accounts who are officially recognized for meeting disinfectant standards are provided with our SimplySterile™ Shield of Protection as a message of confidence in cleanliness and an investment in trust.
This distinction is only awarded to commercial accounts that have committed to ongoing
treatments in order to offer the highest protection for the safety of their facility and clients. Our team ensures quick and professional disinfection every time, providing confirmation after every thorough cleaning.
We'll help you promote your SimplySterile™ Shield of Protection, officially recognizing
commercial clients on their website and social media for their commitment to cleanliness.
The second step in the sanitization process is to apply our SimplySterile™ PROTECT solution to highly-touched areas to fight the source of bacteria and odors. This treatment is also EPA- registered, providing safe and uniform protection for up to 90 days to help to stop the spread of pathogens that cause infectious diseases to protect you and those you love.
Protect your space today with our proven 2-Step system while eliminating stubborn odors and germs even in the tiniest of spaces.